With ARC certified RFID label options that match Big Box labeling spec requirements  for your products.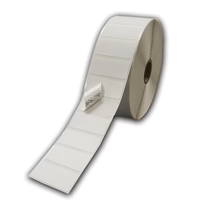 Ready to Print Solution:
With this option, Specialty Tag & Label would provide you with the blank rolls of RFID labels in the size you need with your required spec RFID inlay.
With a variety of RFID Encoding Thermal Printer options to meet retail store & supply chain regulations.

Ready to Apply Solution:
With this solution, the Specialty Tag & Label's in-house service bureau would print your varieties, encoded the scannable RFID labels with the correct GS1 required numbers, and will ship your labels to you ready to apply to your products
Relay to Specialty Tag & Label your retail store or supply chain requirements along with  your annual volume!
Meet us at the Starting Line!
Complete this Questionnaire, and we will schedule a follow up call with you to get started.